The Kenya Revenue Authority (KRA) has called on Kenyans to submit views on the new rates of excise duty and export duty which could see price adjustments in basic household commodities effected. 
Excise duty is a tax that is imposed on the local manufacturing and importation of certain goods and services.
In a statement by the taxman, it was revealed that the adjustments would be adopted on October 1 hence the need to engage the public on the price adjustments.
The deadline for submission is set for today Friday, September 16 midnight. From the review, KRA will increase, decrease or maintain the prices of various commodities.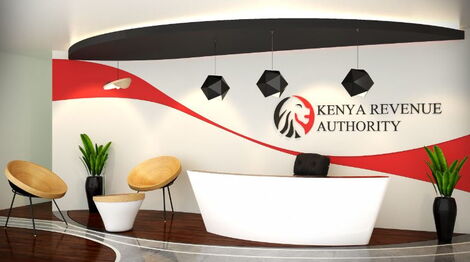 A file image of the reception area at KRA offices in Nairobi.
KRA
"In compliance with the Statutory Instruments Act, Kenya Revenue Authority invites interested members of the public and stakeholders to submit their views on the inflation adjustments. 
"The submissions should be addressed to the Commissioner General, Kenya Revenue Authority, PO Box 48240-00100, Nairobi or emailed to stakeholder(dot)[email protected] to be received on or before Friday, 16th September 2022," read the statement in part.
The taxman explained that the changes in the rates were occasioned by the inflation rate that was published by the Kenya National Bureau of Statistics (KNBS).
Among food items whose exercise duty is set to be adjusted include fruit juices, white chocolate, and imported sugar among others.
Other food items include; bottled water, beer, wine, imported sugar, cigars, cigarettes and electronic cigarettes 
The changes will also see the exercise duty of various fuel products moderated and they include motor spirit, aviation spirit, jet fuel, illuminating kerosene, diesel oil, and gas oil among others.
"Also included in the list are motorcycles of tariff no. 87.11 other than motor cycle ambulances and locally assembled motorcycles and imported ready-to-use SIM cards," read the notice in part.
Further, Kenyans were also urged to visit the website for more information on the adjustment of the excise duty.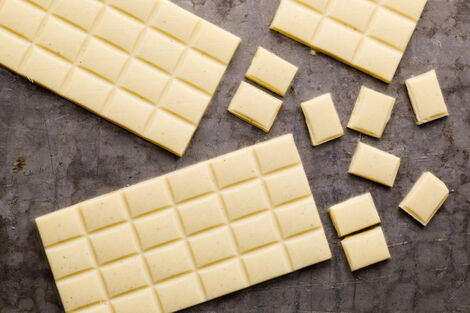 Bars of white chocolate on a table.
Zorica Lakonic
Source: kENYANS.CO.KE