Employees cutting across private companies and parastatals can now report any corruption case to the Ethics and Anti-Corruption Commission (EACC) without being noticed.
Since whistle-blowing is sensitive, EACC has devised a platform with a web-based reporting system known as the Business Keeper Monitoring System (BKMS) that guarantees secure and anonymous reporting .
"EACC has a web-based reporting system known as the Business Keeper Monitoring System (BKMS) that guarantees a completely secure and anonymous reporting process," states EACC on its website.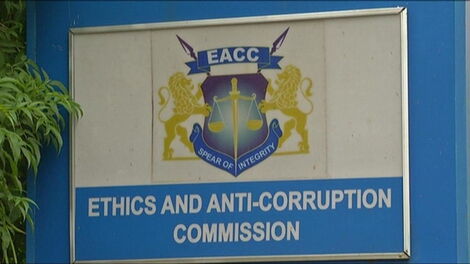 EACC logo.
BKMS reporting system keeps the whistleblower's identity hidden and their report confidential only to be accessed by EACC.
Employees can also actively participate in clarification by setting up an anonymous postbox. 
According to EACC, Kenya is losing an estimated Ksh608 billion, representing 7.8 percent of Kenya's Gross Domestic Product (GDP) to corruption annually. 
How to report anonymously:
Kenyans who wish to increase protection can reach the site via the EACC-Homepage
If you would like to send a report either with your name or anonymously, click the "Submit a report" button at the top of website's info page.
The reporting process has 4 steps:
First you are asked to read information on protecting your anonymity and to respond to a confirmation prompt.
On the next page you are asked for the topic of your report.
On the reporting page, phrase your information in your own words and select answers to questions about the case.
You may use up to 5,000 characters in the free-text field, which corresponds to a full DIN A4 page. You may also attach small files up to 5 MB to support your report. After sending report, you will receive a document number as proof that you have sent the report to EACC.
Set up your own, anonymous postbox. You will receive feedback and answer questions and be notified about the progress of your report via postbox.
Kenya has a history of multi-million dollar scandals that have failed to result in high-profile convictions. This has angered the Director of Public Prosecutions Noordin Haji, who accuses top officials of acting with impunity and encouraging graft by those in lower posts.
President Uhuru Kenyatta is on record admitting that the country loses up to Ksh2 billion every day to corruption.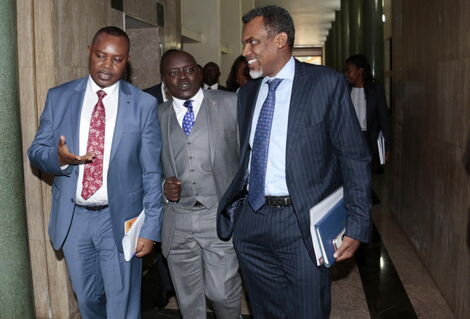 Director of Public Prosecution Noordin Haji (R) and Directorate of Criminal Investigations (DCI) boss George Kinoti after a Committee meeting with the Multi-Agency team on Corruption at Parliament on January 25, 2019
The Standard
Source: kENYANS.CO.KE