Dagoretti North member of parliament, Beatrice Elachi, on Tuesday, December 6, advised former Independent Electoral and Boundaries Commission (IEBC) vice chairperson, Juliana Cherera, to take 10-year hiatus. 
Elachi, while speaking on K24 TV's morning show, sympathised with Cherera and fellow IEBC ex-commissioner Justus Nyanga'ya.
The two resigned from office after President William Ruto suspended them and ordered a probe into their election conduct. 
"I want to appreciate Cherera and Nyang'aya for how they have responded to the challenges facing them," the former Nairobi county speaker stated.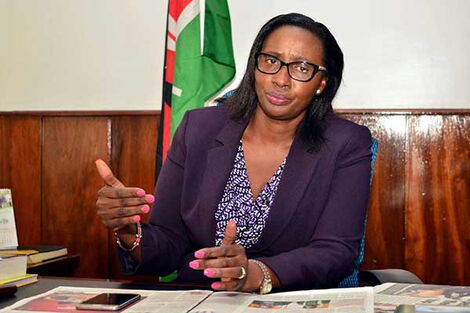 Dagoretti North MP Beatrice Elachi pictured during a past interview.
File
The first-term MP also advised Cherera to use the 10-year break to stay away from the limelight.
"Cherera is young and she will serve Kenya at the right time. I advise her to go and in 10 years we will come back to revisit this issue," she advised.
Elachi further opined that Cherera couldn't get justice now, but in 10 years time, she may be vindicated when President William Ruto's administration hands over power.
"If former president Uhuru Kenyatta finished and went, this administration will also leave," she remarked.
Taking a different route from her party's official position, Elachi warned Cherera against banking on the Orange Democratic Movement (ODM) Party to defend her.
ODM party leader, Raila Odinga, led the opposition in criticising President Ruto, who suspended and pressured Cherera to resign. 
"I know you have been told that ODM can defend you but that will be lying to you, no one can defend you right now," she confessed.
"The die was cast when Supreme Court rendered its judgement and there's no way the commissioners could be helped thereon," she added.
Elachi's statements came a day after Azimio top officials resorted to using public rallies and street protests to pressure the President against instituting changes at the IEBC.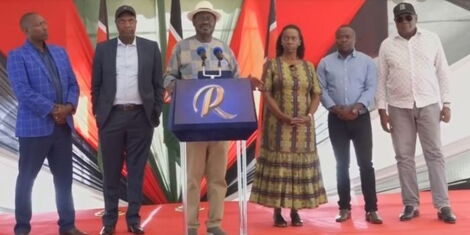 Azimio principals Raila Odinga and Martha Karua during a press briefing at Capitol Hill on Monday, December 5, 2022.
ODM TV
Source: kENYANS.CO.KE