Former National Treasury Cabinet Secretary Ukur Yatani on Wednesday, March 20, appeared before Members of Parliament to shed light on the Ksh6 billion Telkom Kenya buyout saga.
Yatani told the joint Departmental Committee on Finance and Planning, and that of Communication, Information and Innovation that the buyout was necessary since the government had only two options at the time. 
The Ex-CS who served under retired President Uhuru Kenyatta explained that the previous shareholders were leaving the country, and needed to urgently dispose off their shares at Telkom Kenya.
"When they exit, there were only two options — either allowing the shareholder to sell their shares to anyone including foreign entities or the government takes over the shares," Yatani explained.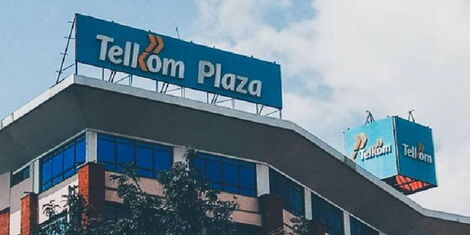 The building of Telkom Kenya.
Kenyans.co.ke
According to Yatani, there was no law requiring him to seek approval from various heads of regulatory authorities as had previously been claimed by politicians. 
However, Yatani confirmed that he consulted and sought the approval of the Controller of Budget Margaret Nyakang'o who responded to his requests. 
"It is true that I wrote to the Controller of Budget to consult of the matter and seek necessary approvals as required by the law.
"National Security Council approved Ksh.6 billion Telkom buyout as they rejected the merger with Airtel," Yatani confirmed. 
The joint MPs are investigating how the government made payments to buy Telkom shares from private hands days before last year's General Election. 
"Telkom Kenya revealed that neither received nor disbursed any funds relating to the exit of Jamhuri Holding Limited (JHL) and is therefore not aware of any details of payees, account particulars, and amounts paid," Molo MP Kuria Kimani stated. 
In his response, the former Cabinet Secretary explained that the government acquired a 60 per cent stake in Telkom Kenya from UK-based Helios Investment Partners for Kshh6.09 billion. 
The buyout made Telkom Kenya a fully state-owned company, since the government is the majority shareholder. 
However, the MPs insisted that Retired President Uhuru Kenyatta needed Parliamentary approvals before carrying out the buyout. 
Lawmakers argued that documents tabled in Parliament show that the purchase was one of the many expenditures that Uhuru's government conducted without due process. 
The joint committee also invited former Head of Public Service Joseph Kinyua to respond to queries about the same buyout.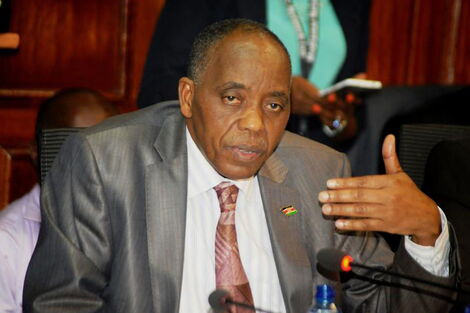 Head of Public Service Joseph Kinyua
Source: kENYANS.CO.KE