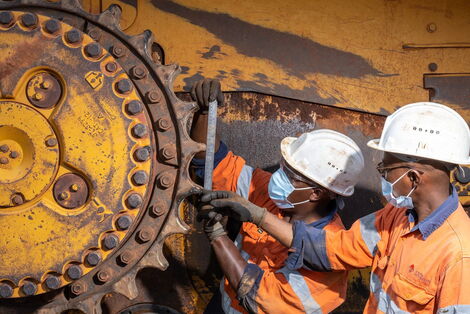 Base Titanium Kwale, an Australian-owned company, heaved a sigh of relief after President William Ruto lifted the ban imposed on mining explorations. 
Speaking to Kenyans.co.ke on Thursday, December 15, Engineer Decima Maina, who works at licensing department at the Ministry of Mining, confirmed the lifting of the ban and added that the company would receive exploration permits. 
The company's application bid to conduct mineral sand explorations in Ramisi and Mswambeni regions of Kwale County, was rejected due to the existence of the ban. 
"Yes, it is true that the ban has been lifted for Base Titanium Kwale, and subject to following set regulations, they will receive exploration permits," he confirmed.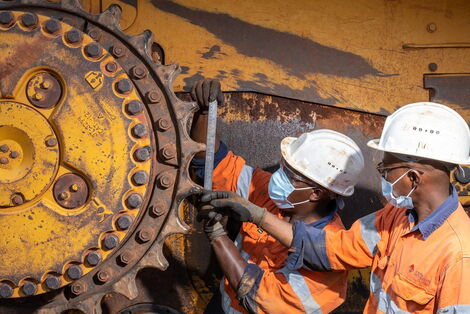 Engineers working at Base Titanium in Kwale County
Base Titanium
On whether other mining companies will also be given permits he remarked, "Starting next year, most companies will have their exploration permits considered."
Mineral sands which are mined by Base Titanium Kwale, contain a compound that is primarily used to produce pigments, a raw material widely used in paints, plastics, paper, and inks.
The sand is also used in the manufacture of titanium metal and in the welding industry. According to stakeholders in the mining industry, the ban had negatively affected the industry by deterring investors from coming to the country. 
At the time, the government argued that the reason for the ban was to give the ministry of mining an opportunity to remap mining zones.
"The government has halted granting or renewal of any mineral rights," a statement from the mining ministry read in 2019.
Lifting the ban aligns with President William Ruto's promise to create an optimal environment for investors in a move to lift the country's economy. 
"We want investors to have faith in Kenya, when they set up businesses in the country it not only grows our economy but also gives employment to thousands of Kenyans," Ruto remarked on November 22, during the launch of a new steel plant in Kwale County.
"If the government works closely with domestic and international investors, we will create an environment where we will also benefit from getting much-needed foreign exchange," the President added.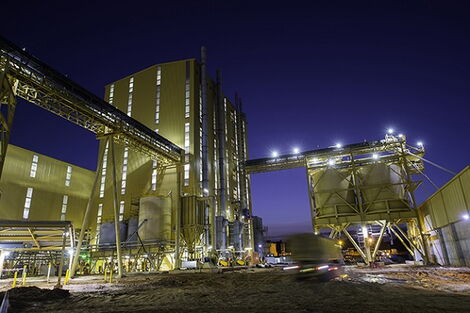 Base Titanium Limited – Kwale Sands Mine Project
Base Titanium
Source: kENYANS.CO.KE