The Teachers Service Commission (TSC) refuted reports alleging that members of parliament will be involved in the ongoing recruitment of teachers.
TSC chief executive officer, Nancy Macharia, on Tuesday, December 13, assured the National Assembly Committee of Education, that the TSC recruitment process has always been free and fair. 
"On the recruitment of teachers, let me say this – the MPs have no role at all as the headquarters are conducting it at the sub-county level," Macharia stated
She, however, admitted that some shrewd individuals regularly take advantage of the country's high unemployment rate to issue forged letters to teachers.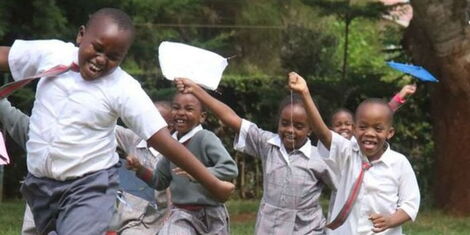 A Group of pupils playing on the playground at school.
Daily Nation
Macharia told the MPs that the commission had strict recruitment procedures, and several TSC officers who were found to have engaged in graft, in the past, were fired.
"We have requested assistance from the Directorate of Criminal Investigations (DCI), and we also urge committee members to forward any such cases to us for action," Macharia stated.
The CEO additionally revealed to the commission that TSC intended to promote more than 15,000 teachers. 
"We have an appraisal. "If a teacher has provided excellent service, he or she should be promoted automatically after three years because it is their right," Macharia stated.
Macharia stated that the commission planned to distribute teachers equally across the counties.
"All of our funds will be used to hire teachers for Junior Secondary School, allowing us to have at least one teacher per class. "In terms of teacher allocation, we will allocate an equal number to each county based on the decision of this House," Macharia affirmed.
However, the committee members objected, claiming that different counties did not have the same number of schools and that distributing an equal number of principals would be ineffective.
The National Assembly committee of education questioned the criteria that the commission intended to use to deploy the 35000 teachers set for recruitment.
It accused the commission of using unfair hiring practices, such as grouping graduates who graduated more than a decade ago with those who finished recently, giving the latter group an unfair advantage.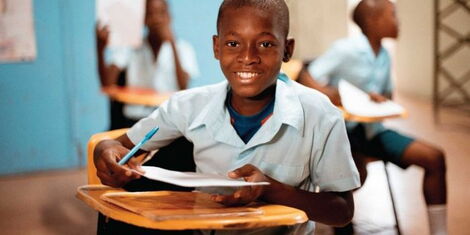 A pupil sits for a previous exam.
Twitter
It demanded assurance that TSC would conduct a free and fair recruitment process.
TSC announced vacancies for 9,000 permanent and pensionable secondary school teachers and 1,000 primary school tutors in a notice distributed Friday, December. It will also hire 21,550 junior secondary school teacher interns and 4,000 primary school teacher interns.
To achieve its set target, TSC requires a budget of Ksh1.4 billion to promote more than 15000 teachers, a process that was affected by the compressed school calendar. 
Source: kENYANS.CO.KE