Undercover Al Jazeera reporters, on Thursday, March 24, exposed how Kamlesh Pattni, alias Pastor Paul, reportedly turned dirty money into gold and established Southern Africa's largest smugglers ring.
A four-part investigative series revealed that Pattni would turn dirty money into gold and export it from Zimbabwe to Dubai, where he allegedly owned gold trading firms.
The investigative series alleged that Pattni flew dirty money to Zimbabwe in US dollars, where it would be declared as the proceeds of the gold exported by a general trading company.
Money brought to Harare would then be used to buy more gold in Zimbabwe, which would then be exported to one of his companies in Dubai.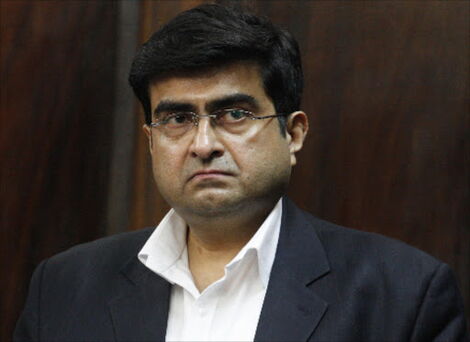 Businessman Kamlesh Pattni
(COURTESY)
"Owning both the exporter in Zimbabwe and the importer in Dubai gives Pattni the opportunity to launder the money, which would then be paid into a Dubai bank account and would appear to come from legitimate gold trade. Pattni himself would take a 10 per cent commission," Al Jazeera's report indicated.
In a secretly recorded conversation, Pattni allegedly indicated that Zimbabwe's President Emmerson Mnangagwa was aware of their operations.
Al Jazeera further indicated that Pattni showed undercover reporters his WhatsApp conversation with the president. 
"He knows of course, yes. But he can't, he will not talk too openly," Pattni told Al Jazeera reporters.
"When you work, you must always have the king with you, the president," he added.
The tycoon argued that the scheme helped Zimbabwe get large amounts of US dollars the country used on international markets.
Before moving to Zimbabwe, Pattni was implicated in Kenya's Ksh5.8 billion Goldenberg scandal, but he was later acquitted.
In a separate interview with Al Jazeera, he denied involvement in money laundering, employing anyone to smuggle cash, or offering to deal with funds he knew originated from illegal sources. 
Other personnel implicated in the scandal was Prophet Uebert Angel, accused of offering undercover reporters diplomatic cover to launder over Ksh131 billion cash.
The Zimbabwean government's Fidelity gold refinery was also dropped into the scandal. 
Al Jazeera reached out to Fidelity, President Mnangagwa, Angel and other accused personnel, but they did not respond to inquiries.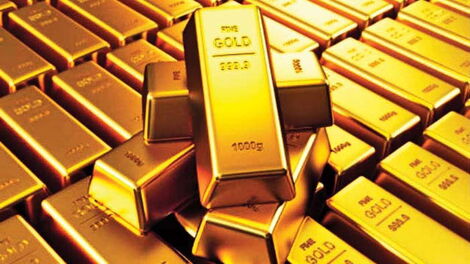 A picture showing bars of Gold.
File
Source: kENYANS.CO.KE