Communications Authority of Kenya (CA) director-general Ezra Chiloba, on Tuesday, March 21, revealed that the regulator would consider rejecting Telkom Kenya's application for a new licence in the new financial year, 2023/24. 
While appearing before the National Assembly (NA) Finance and National Planning Committee, investigating the government's purchase of shares worth Ksh6 billion, Chiloba indicated that the telecommunication firm was in debt.
He revealed that the company owed a number of its creditors Ksh9 billion.
With the rejection of the licence, the company is set to cease its operations in the country, leading to the loss of jobs.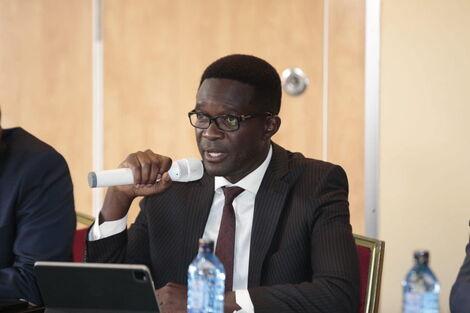 Communications Authority of Kenya (CA) director-general Ezra Chiloba, addressing MPs on Tuesday, March 21.
Facebook
Parliament of Kenya
"When Telkom Kenya comes for review of a new licence due next year, most likely, the authority will not grant that licence. 
"At the time we wrote a letter to the National Treasury, it (Telkom) had a debt of Ksh7 billion but the debt has since escalated," Chiloba announced.
On the other hand, he indicated to the committee that CA had advised the government against purchasing the Ksh6 billion shares at the company, adding that certain conditions were set to be met first.
He noted that the conditions were not met during the transaction days after the 2022 General Election.
"As far as we are concerned, no transaction has occurred since the conditions we had given were not met. We have received information from Telkom that the company shareholding has not changed," Chiloba stated.
On the other hand, Telkom's board chairperson, Edward Njoroge, shocked legislators after he revealed that the board did not approve the purchase of the shares.
He indicated that the board only became aware of the Ksh6 billion buyout after the deal had been struck.
"We only knew of the amount after the effect, it was a transaction between the two shareholders and the board was unaware of any further discussions to sell Telkom," the chair detailed.
MPs are investigating the purchase of shares worth Ksh6 billion by the government from JHL, a firm registered in Mauritius days after the 2022 polls.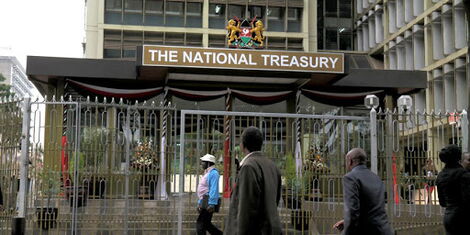 The National Treasury offices at Harambee Avenue, Nairobi
file
Source: kENYANS.CO.KE