President Uhuru Kenyatta's Ksh100 million gift to marathon record-breaking athlete Eliud Kipchoge in Nandi is now complete.
In a statement released on Saturday, July 9, officials from the Ministry of Education headed by Cabinet Secretary George Magoha visited the three-storey building at St Peter's Kapsisiywa Secondary School in Nandi County.
"The project is President Uhuru Kenyatta's concept in honour of Eluid Kipchoge's INEOS 1:59 World Record," read the statement in part.
Emblazoned with the athlete's motto 'No human is limited', the project, which cost Ksh100 million, has a library, classrooms as well as six laboratories for the school.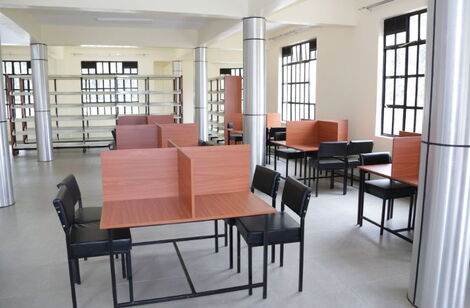 Inside the 3-storey library built in honour of marathoner Eliud Kipchoge in Nandi.
File
The library spots shiny finishing with silver pillars on the outside. Inside, a neatly arranged bookshelf has already been fitted alongside partitioned tables to host four students per slot – accompanied by leather seats.
The project was commissioned in September 2020 nearly a year after the athlete broke the Ineos challenge by running a marathon in under 2 hours in October 2019.
Alongside the Library were 18 classrooms as well as six laboratories, all funded by the national government after receiving greenlight from the Head of State.
At the time of the launch, President Uhuru noted that he was building the library in honour of the athlete because of his love for reading.
While presiding over the construction ceremony in 2020, Kipchoge urged the young people in the county to cultivate a hybrid combination of good reading culture and sports.
"Access to books, especially for the people in the village, is sometimes a challenge. That is why I dream of giving each and every person the power to travel out of their locality and books are the perfect mode of transport.
"Through this library, young people's minds will get wings to fly. It will help them understand the world better. They will learn the importance of working hard," he stated.
President Uhuru Kenyatta is scheduled to launch the newly-built facility.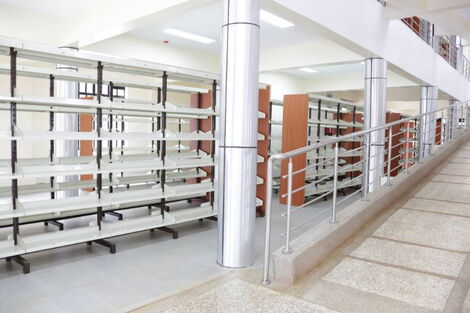 Shelves are neatly arranged inside a library built in honour of Eliud Kipchoge in Nandi.
File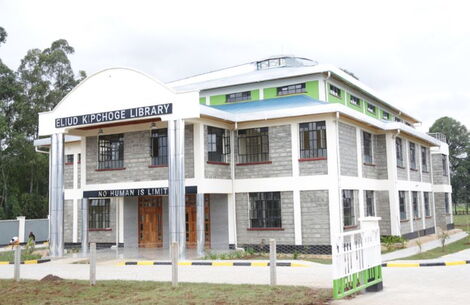 The Eliud Kipchoge Library built at the Kapsisiywa Secondary School in Nandi County.
File
Source: kENYANS.CO.KE