A 15-year-old girl has shocked the nation after she openly confessed to have killed three of her siblings, plus her 20-month-old cousin.

In a confession by the minor who is being held at Kikuyu Police station, the Form One student confessed to the Directorate of Criminal Investigations (DCI) sleuths how she murdered her kin aged 15 months, 5 years and 7 years.

According to the DCI report, the Form One student committed the crime between February and July 2021.

"Detectives based in Kiambu county are investigating a shocking incident where a Form One student murdered her 3 siblings and a cousin in the past one year," DCI stated in its report.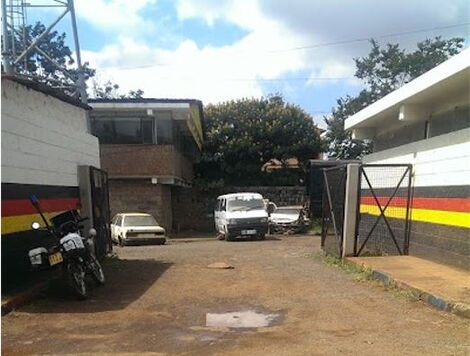 An undated photo of Kiambu Police Station entrance.
File
The detectives said it was the girl's devastated father who walked to Kiambu Police station on Saturday, August 28, to report her teenage girl for the heinous killings.
Upon pressing her to detail the killings further, the girl also said that she murdered her 20-month-old cousin at Gathiga village, Kabete sub county.
She said that she killed the cousin by drowning him inside a well in their compound in July this year.
"She also confessed to have murdered her cousin who was 20 months old, at Gathiga village, Kabete sub county, by drowning him in a well in their compound sometimes last month," DCI detailed further.
The sleuths said that the girl is currently in their custody at Kikuyu Police station as they process her for arraignment.
In April this year, police arrested a twenty three year old man suspected of killing his mother and seven year old brother in Kamulu area of Ruai.
The suspect is said to have used a knife to kill the two before hitting them with a stone. He also injured a neighbour who tried to rescue the victims.
"When I came, I found he had killed his mother, Peninah Njoki Kabiru, and brother, Ian Kabiru. On inquiry, he did not deny and told me he did not know why he did the heinous act," a neighbour intimated.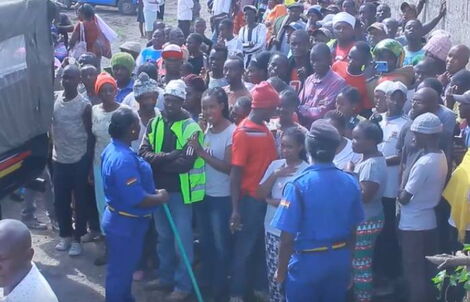 Neighbours Watch In Shock As Police Pick The Bodies of a Boy and Her Mother
TV47KE
death
murder
arrest
killed
suspect
Source: kENYANS.CO.KE