Moja Expressway Company announced that some entrances and exits of the Nairobi Expressway will be closed on Monday, December 12, for a three-hour period. 
In an advisory circulated to media houses, the company explained that the closure was in compliance with the presidential security protocol ahead of the Jamhuri Day celebrations.
Consequently, the exits around Nyayo Stadium will remain closed between 10 am and 1 pm.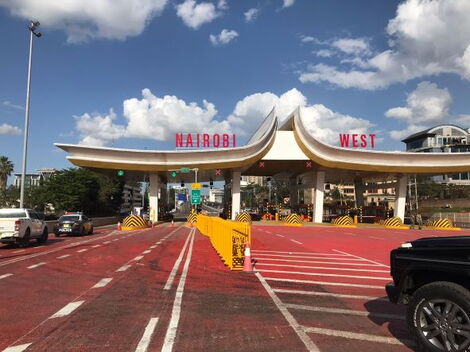 An image of the Nairobi Westlands toll station of the expressway.
File
"Motorists driving from Mlolongo to Westlands are advised to exit at Capital Centre or join the Expressway from Haile Selassie. The Capital Centre entrance will remain closed."
"Motorists driving from Westlands to Mlolongo are advised to exit Nairobi Expressway at Haile Selassie or join from Capital Centre. The Haile Selassie entrance will remain closed," the notice read in part.
The company apologised for any inconvenience emanating from the traffic disruptions caused.
In addition, the stretch from the Nairobi West roundabout that rounds the stadium and joins Mombasa road at the Bunyala Road intersection will also remain closed.
Notably, the footbridge adjacent to Nyayo stadium remains out of bounds. Uniformed and plain cloth officers have been deployed to the area to beef up security.
On the night of Sunday, December 11, contractors were working on patching up some of the roads leading to and from the sports complex.
President William Ruto announced that this year's celebration would be themed on technology: Connect, Innovate and Inspire.
The celebrations were proceeded by a two-day high-level featuring different innovators at the Kenyatta International Convention Centre (KICC).
Ruto promised to have a high-profile guest list of leading investors in the technology industry.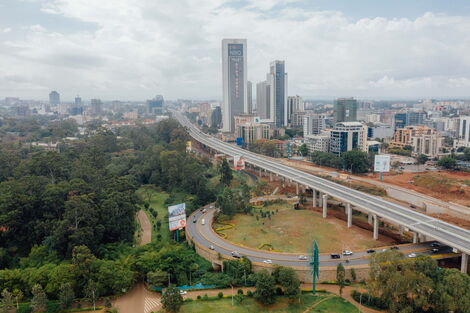 Nairobi Expressway project near Chiromo Road interchange
Moja Expressway
Source: kENYANS.CO.KE