Ferdinand Omayala has qualified for the 100m semi-finals in the World Championships after clocking 10:10 seconds in heat seven.
Omanyala came third in a heat won by Japanese Abdul Hakim (9:98) and Edward Osei Nketia of New Zealand (10:08).
The race took place at 4:30am in Oregon, US.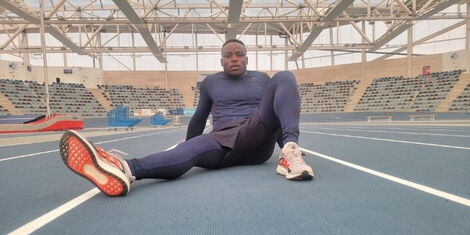 Ferdinand Omanyala at the World Indoor Tour's Miramas Meeting in France.
Twitter
Ferdiomanyala
The sensational sprinter put up a spirited fight despite arriving at the championships just hours before the competition.
The Kenyan star only had three hours to clear with customs and warm up for the race following his visa debacle.
After the qualifications, Kenyans took to social media to congratulate the 100m record breaker for his breakthrough despite facing travel challenges days before the race.
More to follow…
Source: kENYANS.CO.KE