A Kenyan woman, Nisha Kano Vangha, has made it to the history books of India after winning a seat in local elections.
Nisha, whose citizenship was questioned by rivals, was elected as the chairperson of the Ismailabad town municipal committee during the just-concluded civic polls in India on Wednesday, June 22.
Her election placed her at the top echelon of Ismailabad town decision-making table and further became the first person and woman of foreign descent to hold the position.
The 36-year-old has been living in India for more than a decade with her husband, Puneet Garg, who is an Indian citizen. She met Puneet during her studies in the United Kingdom.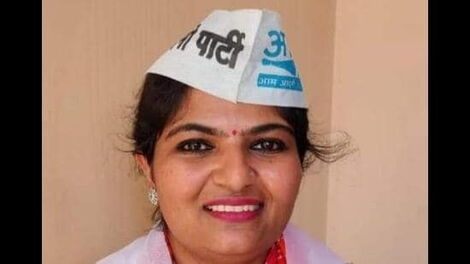 File photo of Nisha Kano Vangha who has won elections in India
File
The couple went back to India and established their own business and later got married in 2011. 
Addressing the citizenship issue, Nisha argued that she is eligible to vie for that seat since she holds a certificate of Overseas Citizen of India.
"This objection was raised by our rivals before the returning officer. He ruled in our favour after checking the rule book," she explained.
Following the win, she stated that the electorates believed in her ambitions and plans for the area which has a population of nearly 14,000 people.
Nisha added that she did not just appear to contest but claimed to be well aware of the problems facing the residents after living in the town for over a decade.
"Now I will work to realise the dream of making Ismailabad a developed town," Nisha explained.
Before winning the polls, Nisha had unsuccessfully contested the elections of village sarpanch in 2016.
Nisha defeated Pooja Garg of BJP by a margin of 101 votes further earning her party Aam Aadmi Party (AAP) its only civic body chief in that area.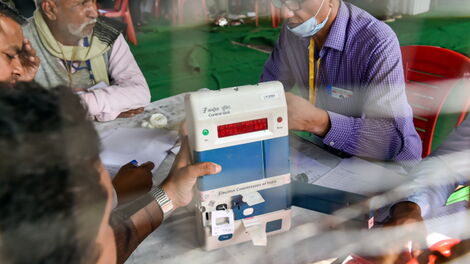 Elections officials observing the voting process in India on Wednesday, June 22, 2022
Indian Times
Source: kENYANS.CO.KE