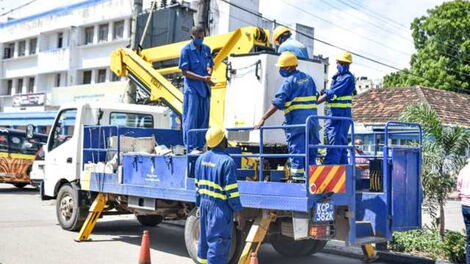 Kenya Power blocked multiple meter numbers in its latest crackdown on Kenyans who defaulted on paying accrued electricity bills.
On Tuesday, December 13, the electricity firm revealed that the total unpaid bills at the end of the 2022 financial year stood at Ksh27.3 billion.
In the latest crackdown, Kenya Power barred a section of Kenyans from receiving electricity tokens despite deducting the amount from their mobile money wallets.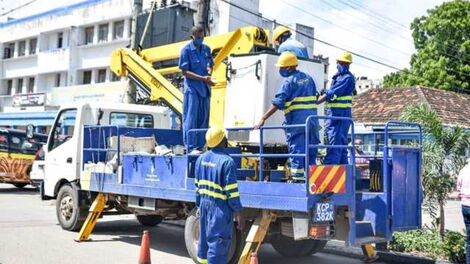 Kenya Power staff at work.
File
"I am trying to buy tokens but I am being told that my meter number has been blocked. Kindly advise," one client wrote.
"The meter has been blocked, due to outstanding debt on account number 24XXXX80 of Ksh22,960.61. Please advise the owner to visit the office for further assistance," Kenya Power responded.
However, once the bills were paid, clients got token numbers for the amounts they had paid for.
According to KPLC, Ksh10.7 billion of the debt did not cross the 30-day timeline, while defaulters who failed to clear their areas for between 31 and 90 days owed the firm Ksh2.11 billion.
The lion's share of the unpaid dues, Ksh14.3 billion, was overdue for more than 90 days, as such, pushing the electricity firm into financial turmoil.
Large firms that consume the most defaulted the least. Individuals and small and medium enterprises comprised 60 and 30 per cent of the non-complacent users.
Nonetheless, Kenya Power has written off Ksh14.9 billion of the debt, expressing hope that customers will pay the remaining pending bills.
The 2022 debt report indicated a drop in unmet financial obligations with Ksh29.6 billion in the same period in 2021.
Meanwhile, the electricity supplier addressed complaints by Kenyans over the increased cost of electricity in the last couple of months.
It explained that the influx was due to the Energy Petroleum and Regulatory Authority (EPRA) adjustment of the fuel transportation costs.
"The regulator has adjusted the fuel cost and inflation components of the bill, hence the increase," read the statement dated December 10 in part.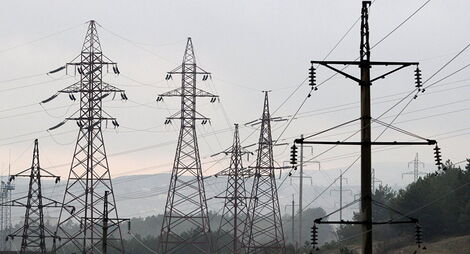 KPLC to switch off electricity supply on the 132kV double circuit Lessos-Lanet transmission to give room for ongoing construction.
File
Source: kENYANS.CO.KE