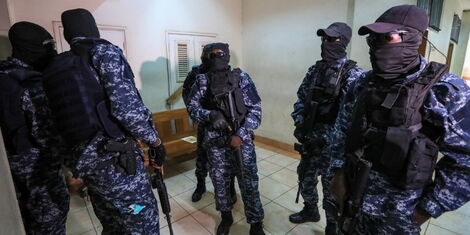 UPDATE: Wednesday, December 14: Inspector General of Police Japhet Koome, on Wednesday, December 14, took disciplinary action against a police officer from Makadara police station who issued a terror alert notice to other cops.
Koome stated that the police officer broke the chain of command while issuing the alert.
"As a deterrence measure, administrative action has been taken against the concerned officer," Koome stated.
---
National Police Spokesperson Resila Atieno Onyango on Wednesday, December 14, confirmed police's heightened surveillance in the city due to terror threats posed by the militia group, Al- Shabaab.
The areas listed in the alert included South B, where the group allegedly targeted a conference centre.
In South C, cops indicated that the extremist group had targeted different places of worship.
According to the alert, Al-Shabaab had also threatened to attack malls and shopping centres in Nairobi West and parts of Thika Road.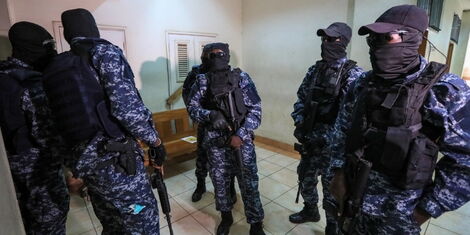 Kenyan police inside a building in Nairobi, Kenya
File
 Areas along Mombasa Road and entertainment joints were also included.
Speaking to Kenyans.co.ke, Onyango, however, insisted that the city's increased surveillance was a normal security operation undertaken during the festive season.
She added that there was no cause for alarm among the members of the public due to the security operation.
"Whatever is contained in the letter is factual but there is no cause for alarm. It is just a communication given to law enforcement officers during this period," she stated.
To address the threats, Makadara sub-county commander Timon Odingo directed law enforcement officers to increase their surveillance in the city.
Odingo called for the deployment of armed security officers in the areas allegedly targeted by the group.
He also called for increased patrols, impromptu roadblocks, and vehicle searches to deter the group from fulfilling its mission. 
"The group may also be targeting other guest houses and conference centres owned by churches as well as Christmas and New Year's Eve celebrations," the memo signed by the Makadara sub-county commander read in part.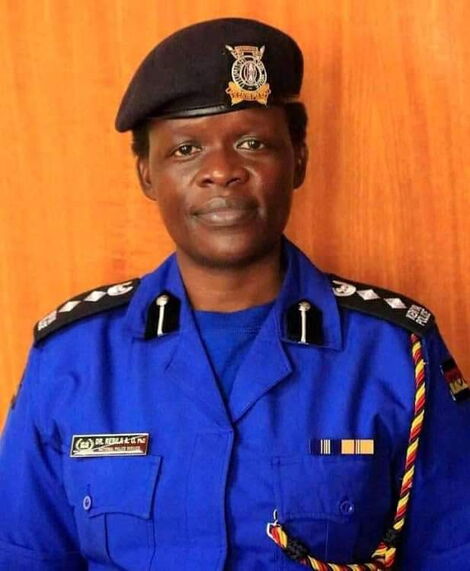 Resila Atieno Onyango, new police spokesperson.
KBC
Source: kENYANS.CO.KE