Director of Public Prosecution, Noordin Haji, ordered a public inquest into the murder of tycoon Tob Cohen after listing eight inconsistencies in the case.
In a letter dated Thursday, December 1, Haji indicated the detectives failed to cover 35 areas proposed by his office.
Through his assistance, Jacinta Nyamosi, the DPP, added that police officers who visited the crime scene did not identify themselves.
"The statements recorded by the police indicate that several police officers in civilian clothes visited the compound of the late Tob Cohen, and the identity of the said officers remains undisclosed, together with the purpose of their visit," the statement read in part.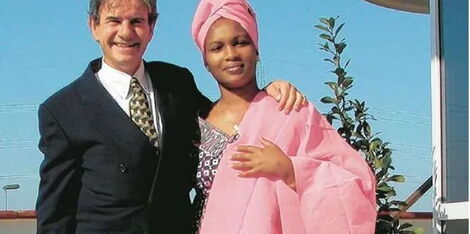 Businessman Tob Cohen whose body was found murdered on September 13, 2019 and wife Sarah Cohen
Facebook
Haji had also ordered the detectives to interrogate Gigiri sub county police commander, over his relationship with the deceased's wife, Sarah Wairimu Cohen. However, the detectives allegedly failed to question the police boss.
"The alleged forgery of the transfer of shares belonging to Cohen has not been exhausted, thus raising questions about who may have perpetrated the same," ODPP stated.
Haji also exposed disparities in reports tabled by detectives on forged wills which he argued were conflicting. 
"Telephone data of all the police officers and any other persons of interest who may have come into contact with the alleged suspect at the time remains incomplete, yet such evidence may shed light into the planning and execution of the murder," the Director of Public Prosecution stated.
However, what prompted him to direct a public inquest was the withdrawal of an affidavit filed by a DCI officer, Gachomo John, which raised questions about the integrity of the investigation process.
Defending his decision, Haji insisted it was the only option left to help uncover the gruesome murder. 
"The public inquest will provide a platform for any person with information that may be useful to unravel the murder to avail that information through a judicial process as contemplated under Section 386 of the Criminal Procedure Code," Haji concluded.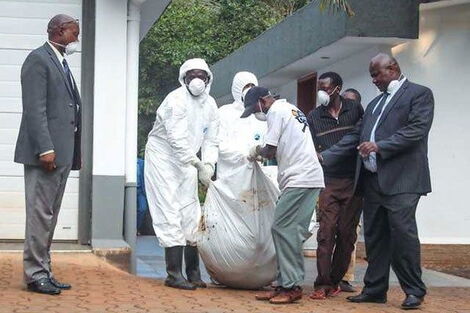 Detectives recover the body of the late Tob Cohen from a septic tank at his Kitisuru, Nairobi home in August 2019
File
Source: kENYANS.CO.KE