The identity of a 62-year-old man who claims to be former President Mwai Kibaki's biological son, Jacob Ocholla Mwai, was unravelled by his brother on Thursday, February 23. 
In an interview with NTV, Ocholla's younger brother argued that his sibling had ulterior motives and was misleading the court. 
"That is not true! Jac is the son to the late Hillary Joseph Ocholla and Mama Jane Achieng Ocholla," the brother asserted during an interview. 
He added that Jacob, who claimed to be 62-years-old, also lied about his age.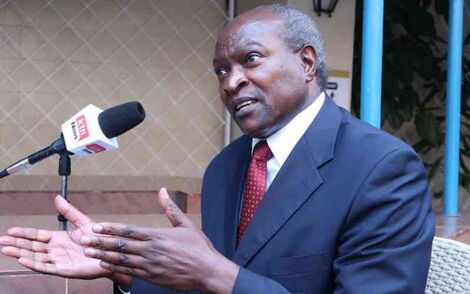 Jacob Ocholla Mwai who claims to be late President Mwai Kibaki's son.
File
To allay more controversy, the brother added that Ocholla couldn't be 62 years old as he was the oldest in the family. 
"I was born on May 3, 1960. If Jac was born on July 22, 1960, my mother must have been a miracle woman because she managed to give birth to two children within three months," the sibling wondered. 
The ridiculous claims, the brother noted, were purely out of selfish interest, which had no basis in truth, facts and the law since he was familiar with his brother. 
"It is not been easy for us as a family. It's been tough, shameful, unusual, and unbelievable. Relatives and friends have asked us both, but we can only keep quiet about it," Ocholla's bother explained. 
He added that their father died on January 28, 1981, and his Mum was still mourning her husband. 
"There is no way mum could have been in Nairobi to introduce Jac to Kibaki, yet she was in the village mourning the death of her husband," Jacob's bother explained. 
While detailing more private details about their family, the younger brother stated that their father was a director at the Bomas of Kenya, where he worked for years and took care of his family. 
The brothers were enrolled in good schools with all basic needs provided. The accused is yet to respond to his younger brother's allegations. 
Ocholla moved to court on September 22, 2022, seeking official recognition as the ex-president's son. He also sought to inherit a piece of the former Head of State's estate.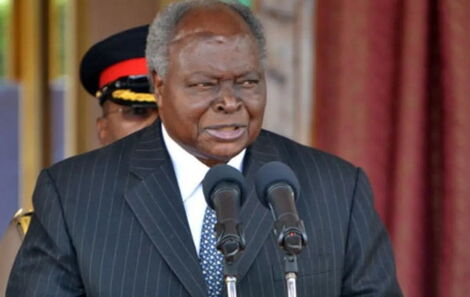 Image of former president Mwai Kibaki
KBC
In the case, mentioned at Milimani High Court, Kibaki's children rejected Ocholla's petitions while seeking to defend the ex-president's legacy. 
Meanwhile, Ocholla claimed that his life was in danger after unknown men reportedly trailed him along James Gichuru road in Westlands, Nairobi. 
Source: kENYANS.CO.KE